arrow_left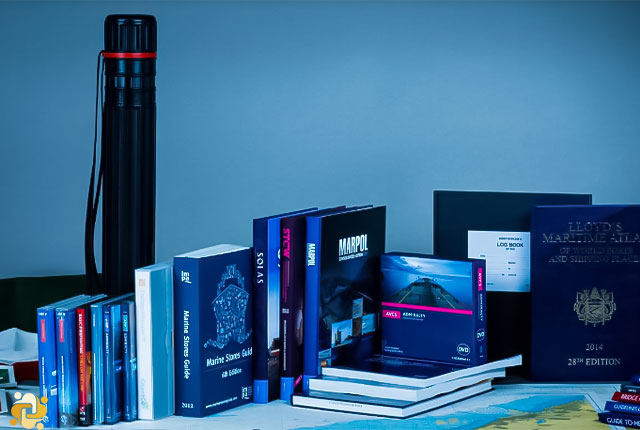 Nautical Publications & IMO Instruments Requirements
2023-03-15 12:32
Nautical Publications
The Maritime Safety Committee, at its eighty-first session (10 to 19 May 2006), and the Marine Environment Protection Committee, at its fifty-third session (18 to 22 July 2005), in order to give guidance on the carriage of publications on board ships, approved the IMO requirements on carriage of publications on board ships as set out in the article.
The publications (regardless of formats) which to be kept onboard ships are listed in below table.

Table 1 – On-board nautical publications
All above mentioned publications should be the latest editions or corrected on the basis of the received updates.
The publications may be carried in the form of electronic media such as CD-ROM in lieu of hard copies. These electronic publications need to be readily available for use in case of emergency (by at least, emergency source of power) without being restricted to a specific place and by the availability of a computer.
Those electronic publications which are needed for the intended voyage, must be hard copy, unless, the publications are available on at least two independent computers which support by the ship's emergency source of power.
The publications which will be used in emergency situation such as the International Code of Signals and the IAMSAR Manual should always be available in the hard copy format.
IMO Instruments
IMO instruments such as SOLAS, MARPOL, LL, COLREG, etc., may need to be carried on board in order to improve the crew's knowledge and to enhance the implementation of IMO instruments, but, carriage of these publications IS NOT MANDATORY. So, no deficiency or non-conformity should be filed by port State control authorities and/or ISM auditors against ships not carrying such publications on board unless otherwise required by the ship's Safety Management System (SMS) manual.
In case where copies of national regulations incorporating the provisions of the required instruments are provided on board, publications of such instruments need not be kept on board.