arrow_left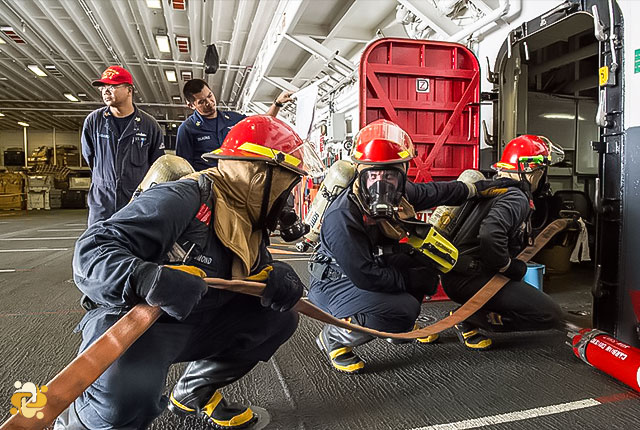 On-board Drills
2023-02-02 11:51
Introduction
A drill is an exercise performed onboard (or during training ashore) which may be supervised by a competent authority or personnel. Mostly such exercises are specialized for a particular event, or emergency. Such drills ideally should be practiced again and again so that everyone on board is well versed with the situation and is trained enough to tackle if such a situation arises.
In this article, a general guidance of all required onboard drills has been prepared in three parts.
Drills for all ships
Additional drills for passenger ships
Additional drills for cargo ships
Regarding above, a passenger ship is a ship which carries more than twelve passengers and a cargo ship is any ship which is not a passenger ship.
A passenger is every person other than:
The master and the members of the crew or other persons employed or engaged in any capacity on board a ship on the business of that ship and
A child under one year of age.
1- Drills for all ships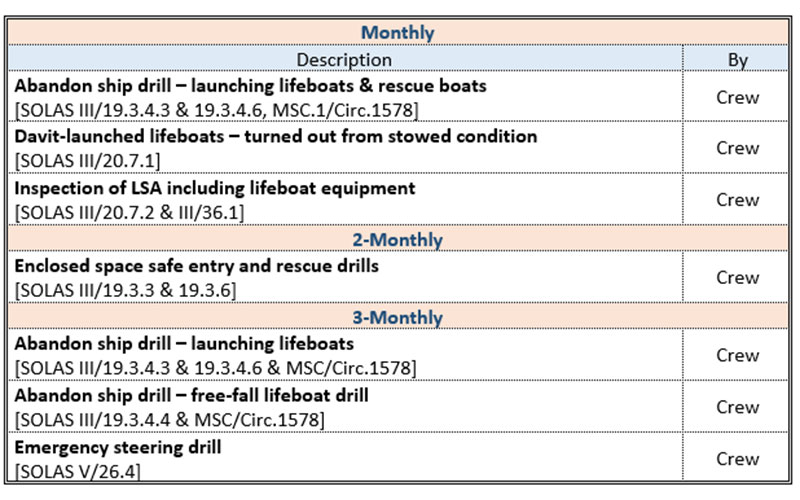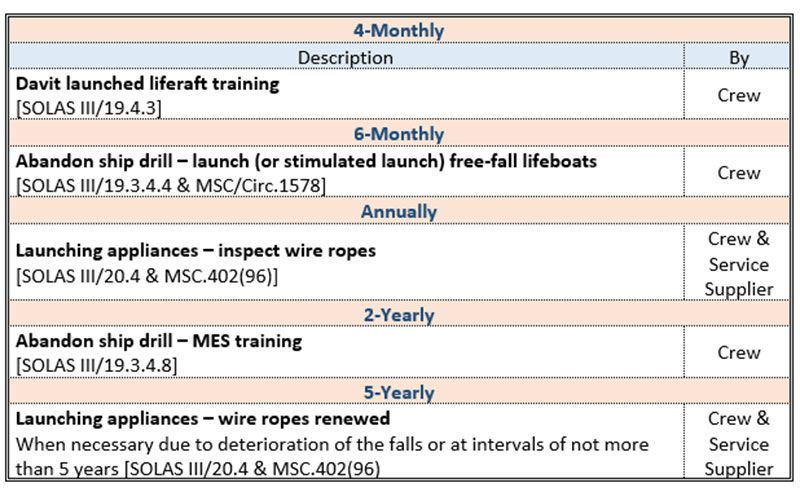 2- Drills for passenger ships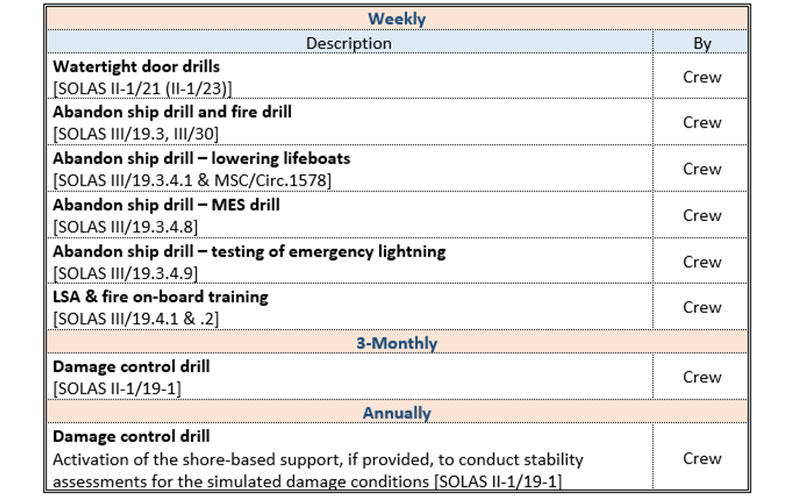 3- Drills for cargo ships