arrow_left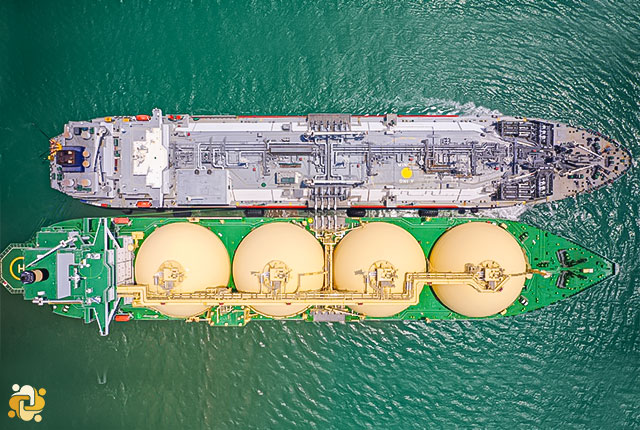 Transfer Process Tested to Start German LNG Imports at Lubmin
2023-01-03 22:36
According to marine executive news agency, testing is underway for the commissioning of Germany's LNG import operations at the eastern port of Lubmin. Unlike the FSRU operations in the west, which began in December at Wilhelmshaven with financial support from the government, the eastern import operation is being privately funded and developed by Deutsche ReGas.
The operation took another critical step on December 30 beginning tests of the process that will be used to import the liquified natural gas and distribute it through the existing gas network. The location is strategic because it has extensive infrastructure as it is near the termination point for the Nord Stream pipelines from Russia, but the port is smaller and can only be accessed by shallower draft vessels.
The Coral Furcata, the first of three smaller tankers that will bring the LNG to shore, tested the process on December 30. The 10,422 dwt vessel, which operates with a 19-foot draft can transport 10,000 cbm of LNG. During the test conducted on December 30, the vessel was positioned alongside the larger Seapeak Hispania which is anchored offshore and serving as a storage facility for the imported LNG.
The Seapeak Hispania registered in Spain arrived in Germany on December 21. The 918-foot vessel can hold 137,800 cbm of gas but with a 37-foot draft is too large to enter the port. The smaller Coral Furcata, registered in Liberia and operated by the Dutch company Anthony Veder, completed the ship-to-ship transfer and shuttled the gas to the FSRU unit Neptune which had been previously installed at the port.
In addition to practicing the transfer at sea, the crew of the smaller gas carrier tested their maneuvering skills which had first been developed at Nautitec in Leer, Germany on simulators. The maneuvers were practiced as well as the interaction with the tug crews. The gas is being transferred to the Neptune which is there to provide regasification and was connected to the onshore network. The transfer and feed processes were also tested.
"Of course, as part of the test operation, the first quantities of LNG were regasified and handed over to the network operator Gascade as gas. But we do not want to call it a feed, so as not to build up false expectations here. For us the feed-in, i.e. commercial operation, only begins with the start of regular operation immediately after the successful completion of the test phase and after receiving the operating license," said Dr. Stephan Knabe, Chairman of the Supervisory Board of Deutsche ReGas.
The company is behind its target of starting operations before year-end, but they believe they are close to completing the testing to earn the commercial license. Once in operation, they expect to feed up to 5.2 million cbm of gas into the distribution network.