arrow_left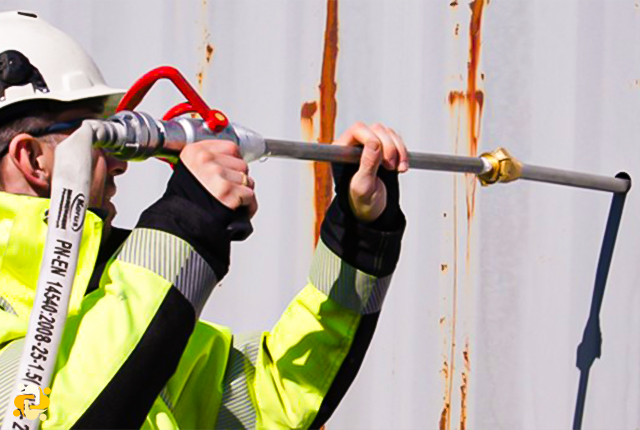 Water Mist Lance System
2022-04-09 12:11
Water mist lance system is a portable fire-fighting equipment, capable of penetrating a container wall and producing water mist inside a confined space (container, etc.) when connected to the fire main, and designed for operation at a tier accessible from the weather deck or the lashings bridge.
Based on the SOLAS / Chapter II-2 / Reg. 10.7.3, all ships constructed on or after 1 January 2016 designed to carry containers on or above the weather deck shall carry at least one water mist lance.
As a matter of fact, this system comprises a telescopic function reaching up to three tiers above the weather deck or lashing bridge, allowing direct extinguishing of a burning container as high as tier seven on some container ships, thereby greatly enhancing the efficiency of the water mist lance.
Further, compared to the typical equipment for the water mist lance, new remotely operated designs allow the fire-fighting crew to be significantly less exposed to the hazards associated with the operation of the equipment, for an extensive period of time in a danger zone.
A draft guideline for the design, performance, testing and approval of water mist lance systems, is under discussion at IMO/MSC and will be circulated upon adoption.
References:
SSE 8/10/2 development of amendments to SOLAS chapter ii-2 and the FSS code concerning detection and control of fires in cargo holds and on the cargo deck of containerships;
SOLAS 2014 Amend / Chapter II-2 / Reg. 10.7.3.